Zugdidi District Court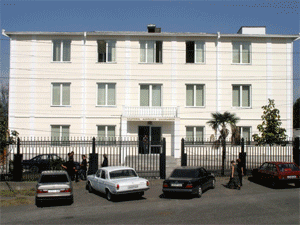 Address: Gr. Kobalia St. No. 12, Zugdidi
Phone: 0 (415) 22 36 62
Territorial jurisdiction of the Zugdidi District Court covers territories within the administrative border of the Zugdidi municipality.
The Court has 3 judges. including 1 magistrate judge is assigned to the Mestia Municipality, 1 magistrate judge - to the Chkhorotsku Municipality and 1 magistrate judge discharges judicial functions in the Tsalenjikha municipality.
Office of the Zugdidi District Court is staffed with 21 staff members.