Tbilisi City Court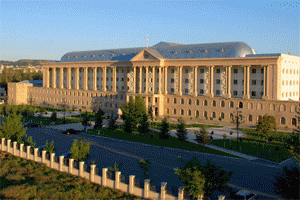 Address: David Agmashenebeli Alley, 12th kilometer, 6, Tbilisi
Phone: 254 10 63 (225); 577 28 35 14
The Tbilisi City Court has been operational since 15 May 2005.
Territorial jurisdiction of the Tbilisi City Court covers the territory within the administrative border of Tbilisi, the capital of Georgia.
The Court has 73 judges of whom 28 judges are sitting on the Criminal Cases Panel, 31 on the Civil Cases Panel and 14 on the Administrative Cases Panel.
The office of the Tbilisi City Court is staffed with 273 staff members.