Tbilisi Court of Appeals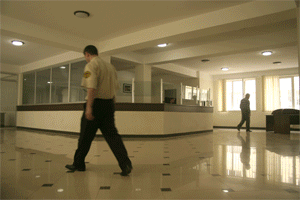 Address: Gr. Robakidze St. No. 7a, Tbilisi
Phone: 253 09 14; 253 09 15
As a result of legislative amendments enacted in the first half of 2005, the Tbilisi Court of Appeals as an appeals instance has become operational since 1 November fundamentally replacing the previous regional courts model. Appeals courts review cases only by the appeals rule.
Complaints concerning decisions of the eastern Georgia courts are decided on by the Tbilisi Court of Appeals.
Territorial jurisdiction of the Tbilisi Court of Appeals covers territories of Akhalkalaki, Akhaltsikhe, Bolnisi, Gardabani, Gori, Dedoplistskaro, Tetritskaro, Telavi, Lagodekhi, Mtskheta, Sagarejo, Signagi, Sokhumi and Gagra-Gudauta, Kvareli, Tsalka and Khashuri district courts and of the Tbilisi and Rustavi City Courts.
The court has 45 judges of whom 12 are sitting on the Criminal Cases Chamber, 15 on the Civil Cases Chamber, 11 on the Administrative Cases Chamber and 7 on the Investigative Panel.
The office of the Tbilisi Court of Appeals is staffed with 140 staff members.