Rustavi City Court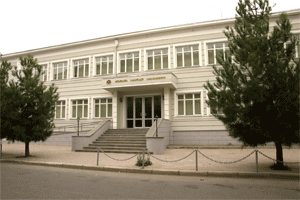 Address: Bostankalaki St. No. 6, Rustavi
Phone: 0 (341) 24 08 05; 0 (341) 24 08 01 (fax)
Territorial jurisdiction of the Rustavi City Court covers the territory within the administrative border of the self-governing town of Rustavi.
The office of the Rustavi City Court is staffed with 26 staff members.
The Court has 7 judges of whom 2 judges are sitting on the Criminal Cases Panel, 3 on the Civil Cases Panel and 2 on the Administrative Cases Panel.
also 1 magistrate judge is assigned to the Gardabani municipality.