Gori District Court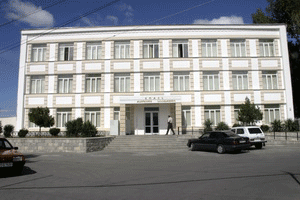 Address: S. Jorbenadze St. No. 30, Gori
Phone: 0 (370) 27 31 58; 27 26 78 (fax)
Territorial jurisdiction of the Gori District Court covers the territories within the administrative borders of the Gori and Kaspi municipalities.
The Court has 5 judges of whom of whom 3 judges are sitting on the : Criminal Cases Panel, 1 on the Civil Cases Panel and 1 on the Administrative Cases Panel. In addition, the Gori District Court includes a magistrate judges seconded in the Kaspi municipality.
Territorial jurisdiction of the magistrate judge covers the territory within the Kaspi municipality administrative border.
Office of the Gori District Court is staffed with 35 staff members.