Batumi City Court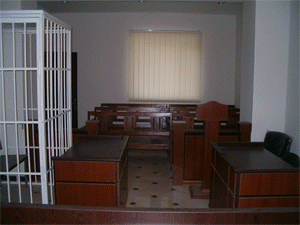 Address: Zubalashvili St. No. 30, Batumi
Phone: 0 (422) 27 97 33; 27 97 75; 27 97 34 (fax)
Territorial jurisdiction of the Batumi City Court covers territories within the administrative borders of the self-governing town of Batumi and the municipality of Kobuleti.
Ther are 9 judges in Batymi City Court, of whom 3 judges are sitting on the : Criminal Cases Panel, 4 on the Civil Cases Panel and 2 on the Administrative Cases Panel. In addition, the Batumi City Court includes a magistrate judges seconded in the Kobuleti Municipality.
Office of the Batumi City Court is staffed with 48 staff members.