Ambrolauri District Court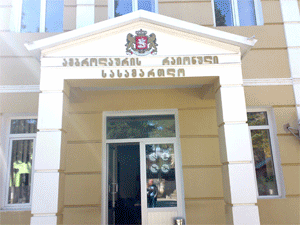 Address: Kostava St. No. 13, Ambrolauri
Phone: 0 (439) 22 16 74; 22 16 74
Territorial jurisdiction of the Ambrolauri district Court covers the territories within the administrative borders of the Ambrolauri and Oni municipalities.
Ambrolauri District Court has 1 judges. In addition, the court includes a district judge in the Oni municipality.
Office of the Ambrolauri District Court is staffed with 8 staff members.